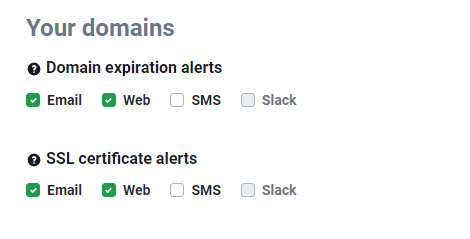 Choose notification channels
Customise what notifications you receive, and how you receive them. Choose one, or multiple notification channels, or disable them all entirely.
Notification contact
Sometimes you need to send email alerts to a specific email address, we've got that covered, choose who receives your alerts.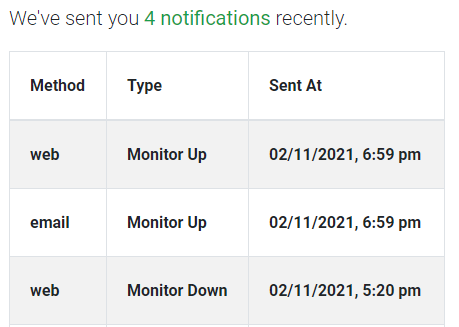 Preview notification history
Not sure whether we've sent you any notifications in the past? Preview your notification history and find out how we alerted you.